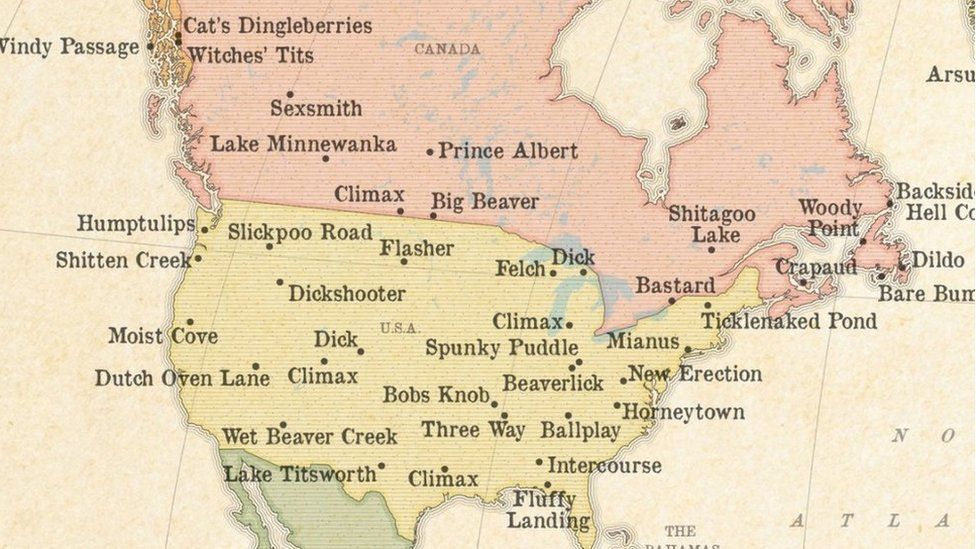 30 Aug

Calling The Towns of Horneytown, Intercourse and Climax!

So, as you know, there are a number of rude place names in Ireland. Muff, Nobber and Hackballscross come to mind first. 

There are also a number of towns spread out across the world with equally hilarious names. Thankfully, some people who make maps got bored one day and decided to create one that shows about 300 of the rudest place names in the world. Hilarious.

This gave me an idea. (An idea that really should have only come to me when I was 12, but look, we're here now and it is what it is). So every Thursday on Room 104, we call some of the rudest towns in the world and see how nice those people are. I give you Nice People – Rude Towns.

Last week, we called the town of Dildo in Canada and got through to their brewing company. This week, we called Horneytown, Intercourse and Climax. (In that order of course.)

You can subscribe to the Room 104 podcast on iTunes and Spotify and the usual places. Nice People – Rude Towns will continue on Thursdays every week until we run out of places to call.