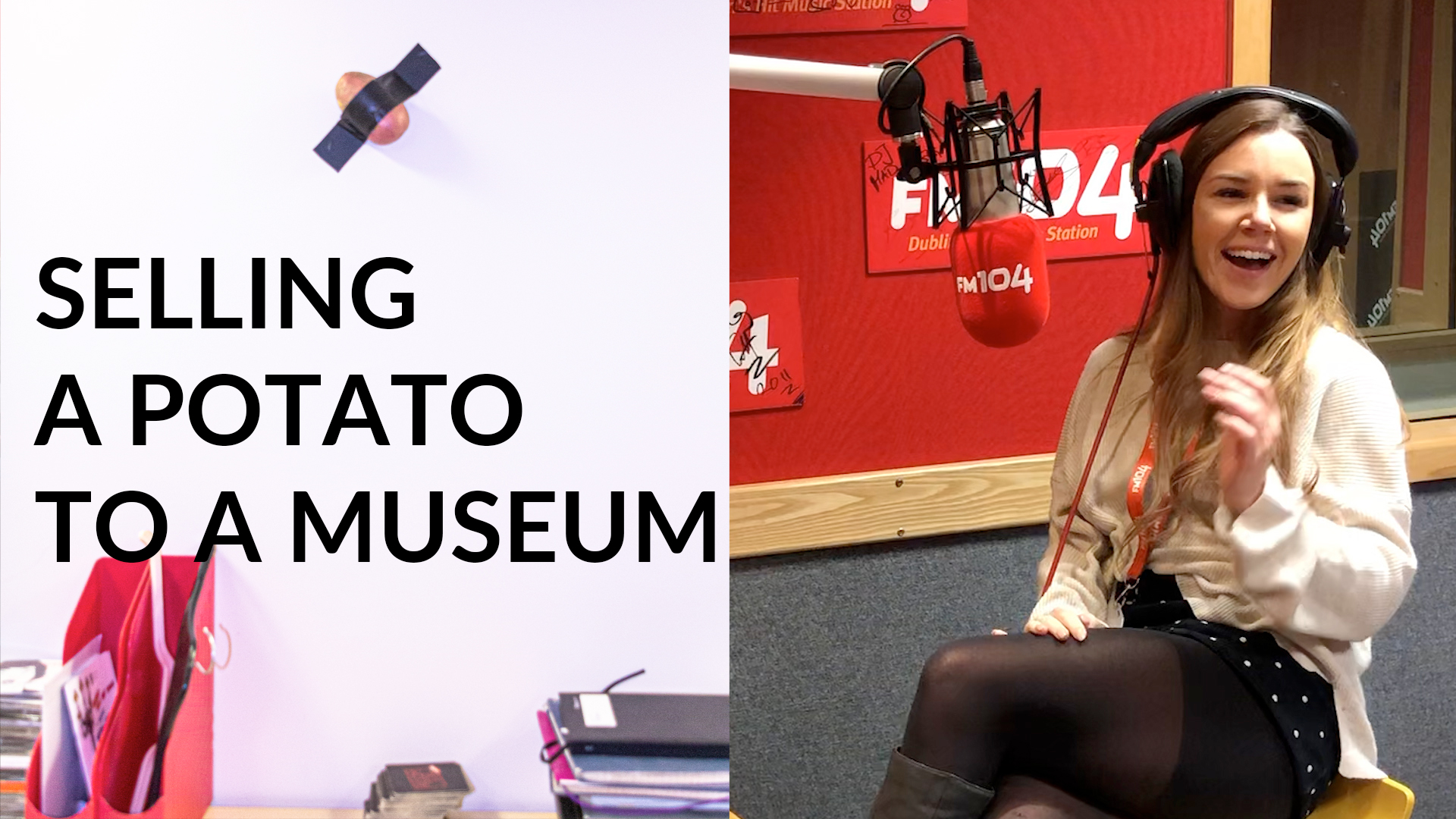 11 Dec

Selling A Potato To A Modern Art Gallery

So, turns out if you have very little talent and want to make money, you don't just have to get your hoop out and become an influencer. You can also take up modern art.

After seeing the banana on a wall piece by the Italian artist selling for $120,000, I thought it would be a great idea to jump on that bandwagon and try and make some of that modern art cash.

So, I give "Potato On A Wall". A minimalist creation that captures the essence of the Irish history, oppression and struggle in one single piece. We called one of the most prestigious modern art galleries, The Tate Modern, to see if they would be interested in buying the piece off us.
Potato On A Wall
Unfortunately initial negotiations did not pan out as we had hoped, but we're still optimistic that a deal can be struck. You can listen back to the full call on the Room 104 Podcast on iTunes etc, or on the link below.