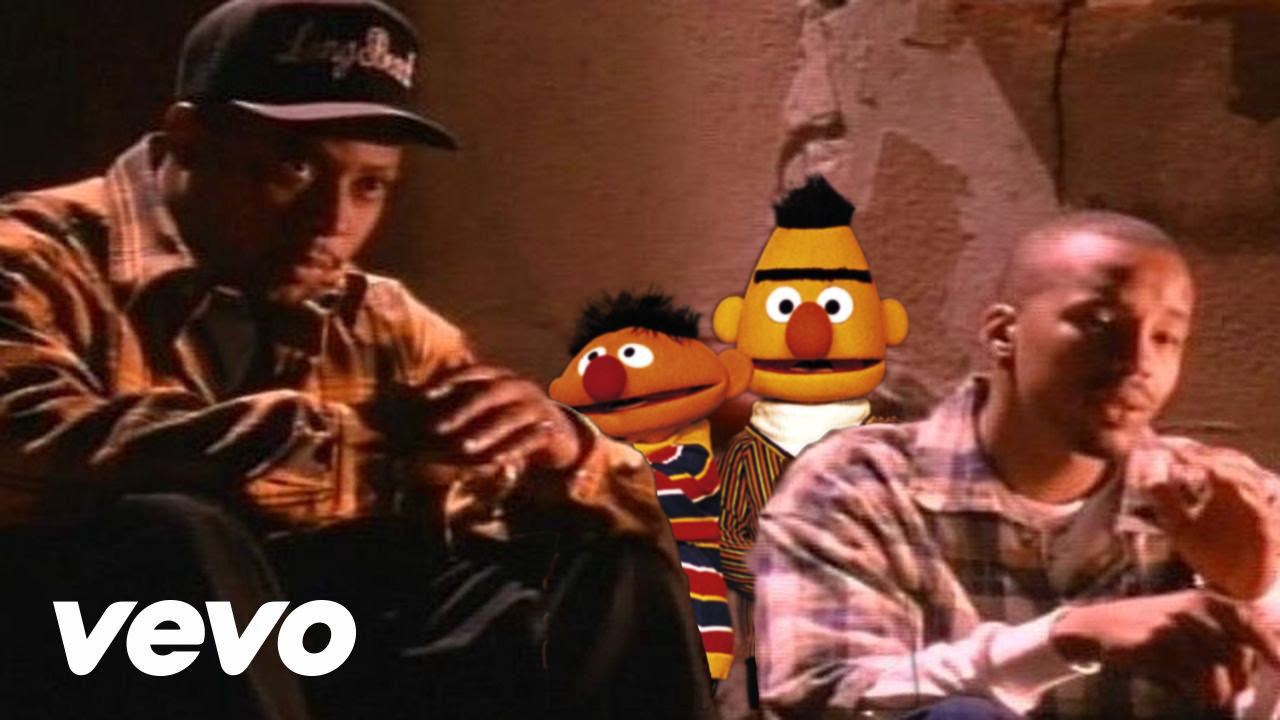 29 Mar

Seasame Street Does Warren G Regulate And It's Glorious

As if Warren G's Regulate couldn't get any better, some YouTube legend has only gone and redone the video using the cast of Seasame Street.

Adam Schleichkorn, know by his YouTube name isthishowyougoviral, went through hundreds of hours of Seasame Street footage, pieced it all together so we can have our minds messed up with some muppets gangster rap.

And I for one appalled you sir. Whatever psychological mind tricks are at work here, the performance of Bert and Ernie et al is amazingly good and scarily accurate.
Warren G ft. Nate Dogg | Regulate | Sesame Street Version
But wait, there's more. This doesn't appear to be a once off, as Schleichkorn has a bank of videos taking old school kids TV shows and adding an urban twist to the mix.
Here's one he made earlier:
Eminem | My Name Is | Muppets Version
There's also more on his YouTube channel, including Barney doing Notorious B.I.G, Doug doing some Ice Cube and another muppets cover of ODB, Shimmy Shimmy Ya, clocking up over 700k views so far.
Adam Schleichkorn may be doing these in his spare time. Or maybe he doesn't have a job and hopefully never gets one, but these videos are great.