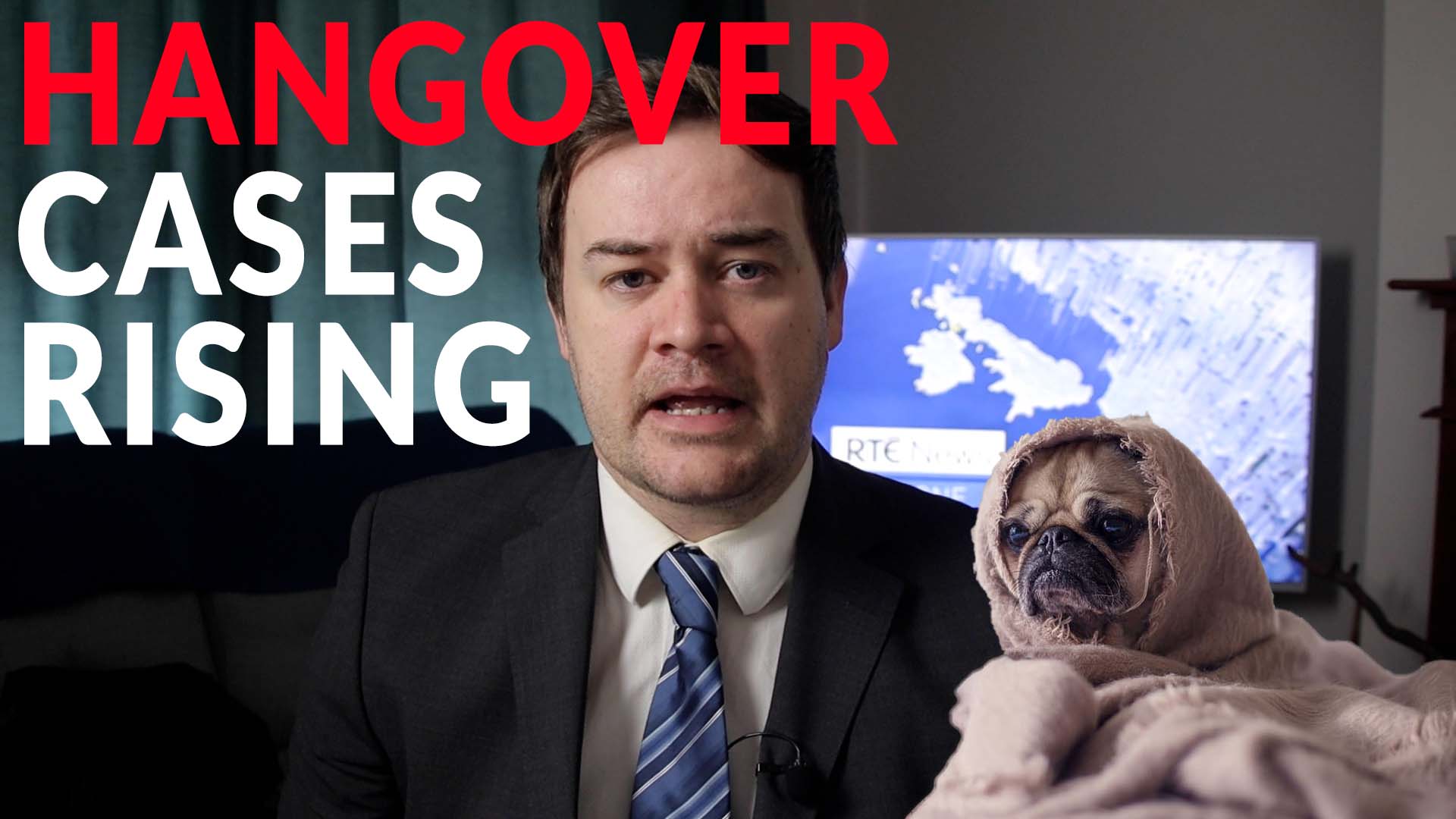 06 Nov

Record Number of Hangovers Reported To NPHET

A record breaking number of hangover cases have today been reported to NPHET. Over 700k cases have been confirmed, with that figure set to rise over the coming weeks.

Ireland has today announced it's highest hangovers cases since Dec 26th 2020. Of the more than 700k cases, almost 250k of those people have been stuck on their couch for the entire day. 60k people have been confirmed to their beds and for the first time this year, more than 1000 people have been admitted to their shovers, where they are cowered over crying, completely naked.

Speaking about the dangerous rise in cases Tanasite Leo Varadkar had to cut his interview short because of violent vomiting.

Hangover symptoms include a dry mouth, brain fog and waking up to a random stranger in your bed. 95% of cases seem to arise in people who have had at least 2 shots of tequila. Worryingly, The biggest rise in cases has been seen in 12-15 year old demographic. Many are suffering from long hangover, which can take weeks to recover from. With a vaccine still years away and takeaway delivery drivers at breaking point, health officials are urging the public to not get absolutely shit faced.