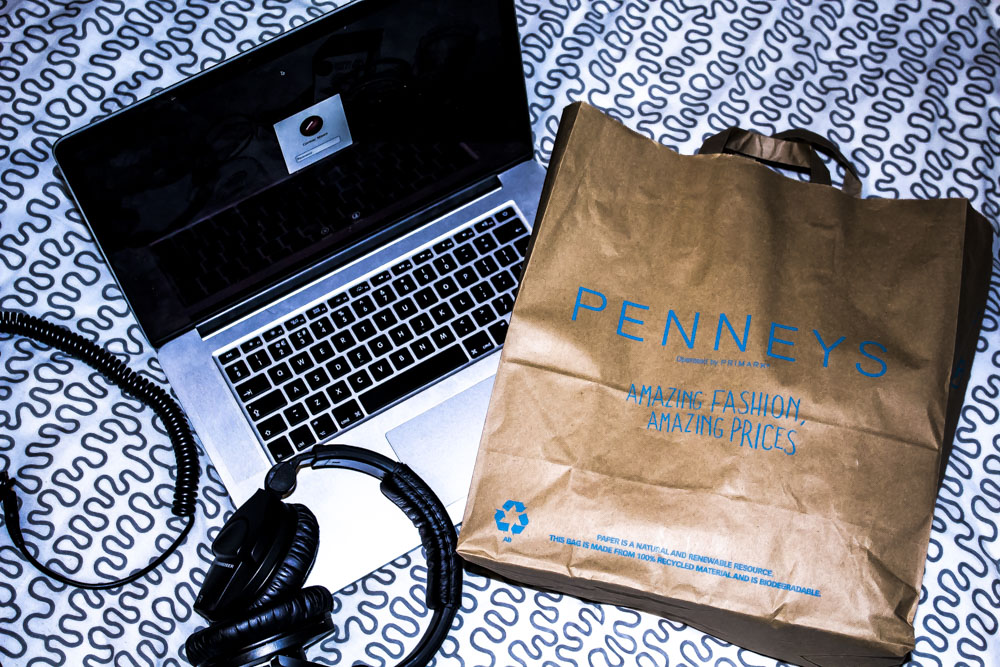 25 Apr

My First Ever AMAZING Penney's Haul! So Excited!

Hey you guys.

So thankfully after so much stress of my camera battery being dead, I've finally gotten my Penney's haul blog post up!

I'm so excited for you guys to check it out and give you guys some ideas about what you could also get too.

So, here it is, first Penney's haul!!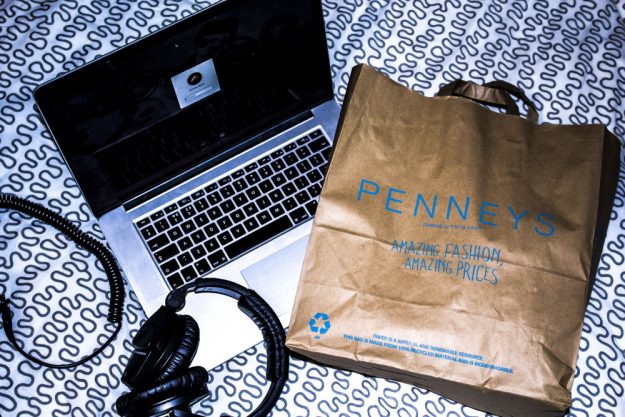 Remember the most important thing about a blog post about a Penney's haul is getting a snap of your Macbook in there. It's really not about the clothes at all, but trying to indirectly imply that you're making a living from your fashion blogging.
You're not, but no one needs to think that and what better way to mislead people than an overpriced piece of equipment "randomly" included in the shots.
Unfortunately I don't have  boyfriend to take 'real life' snaps of me holding my bags from a distance, so I just had to make do with the shit on my bed.
Let me know if you want to know where I got the headwrecking quilt covers from too!
These really low quality boxers are from the MicroFibre Hipster range. Now, I've no fucking idea what that means, but it makes the €9 cost for 3 pairs that bit more impressive.
I think.
I'm such a huge fan of socks and went a bit mad and stocked up on loads of these black pairs!
What's great is that black really does go with anything and rather than perform another dangerous smell test tomorrow morning, I can just throw these on.
€3 for 5 pairs which were made in Portugal. Clear proof that we're exploiting their devastating economic situation even more than our own! Success.
(Now, on closer inspection, I appear to have bought the wrong size (6-8). Will I return them? God no.)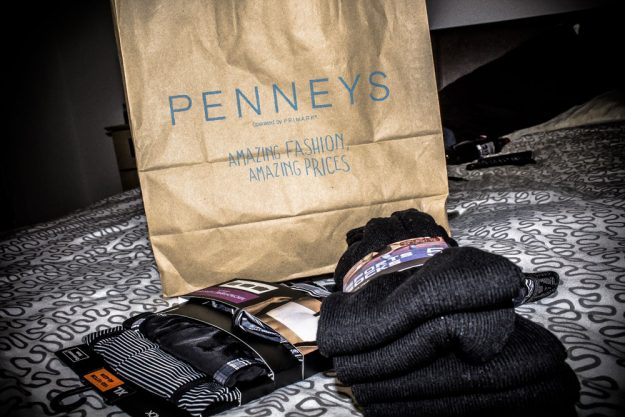 So that's my entire Penney's haul. I'm so wrecked after buying everything. I went in 10 minutes before they closed and after stuffing my face with an Eddie Rockets.
The total cost came to €12 and hopefully if I keep doing enough of these that someday I'll get the stuff for free!
Let me know if you guys have any questions. If you'd like a more in-depth tutorial of how to put on the socks, do let me know and I'll think about doing a blog post on them.
Xox
Cormac
P.S. Actual blatant plug for my show in Tallaght – Will Work 4 WiFi tickets here!