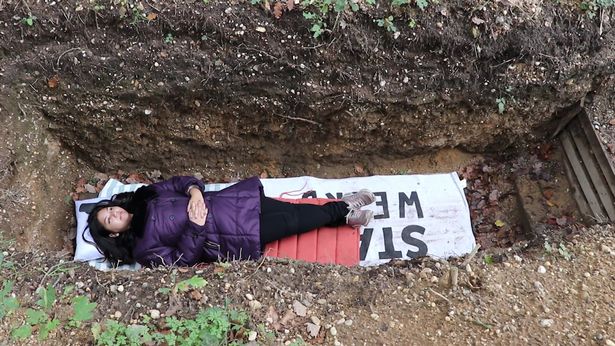 14 Nov

Students Can Relax In A Grave In This University

Posted at 15:27h

in

Other

Students at the Radboud University can spend some time destressing by chilling out in an open grave. 

It's been there for about 2 years, but this strange practice has its roots in the medieval period according to the chaplain John Hacking. According to the University's website the 'purification grave' is a "form of memento mori, which means that you are aware that you are mortal.".

We caught up with the Chaplain himself, to help explain more about what and why you might want to use it and how it's been received by the students. There are no phones or books allowed and he suggests that you spend between 1 and 3 hours in the open grave, contemplating your life. And ultimate death.
John Hacking – Purification Grave
You can listen to the full interview about the grave on the Room 104 podcast below or on the usual places you listen to your audio.