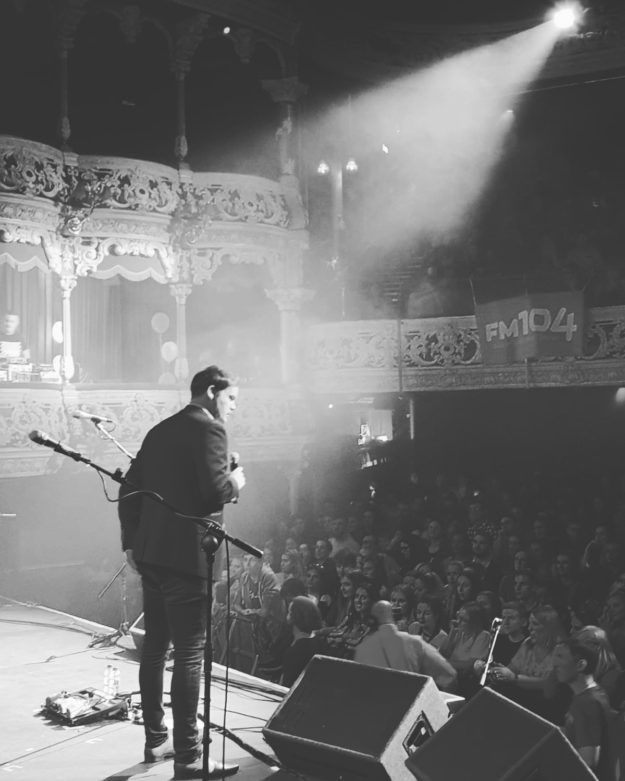 30 Dec

Dublin Comedy Clubs – 7 Of The Best To Visit – Updated 2022

And look at that, all the Dublin comedy clubs on one handy map! Lovely.

Dublin has some great comedy clubs, some you may know about and maybe some you don't know about.

**Updated the list September 2022 with new comedy clubs and removed ones that are not longer running. 

In this quick post, I just want to outline the main comedy clubs in Dublin that are definitely worth checking out and supporting.

Now, I haven't ranked any of these clubs in any order, because if I did that, I wouldn't get a gig in 7 of them ever again. So, to keep this as objective as possible, I've put these venues in alphabetical order!

(I'm also listing the venues as opposed to the clubs, because a couple of different clubs use the same venues, so it just makes it easier on the brain and stuff.)

If I have been an idiot and left out any, drop me a line and I'll add it in, but I'm pretty sure I got them all here…
Anseo – Camden Street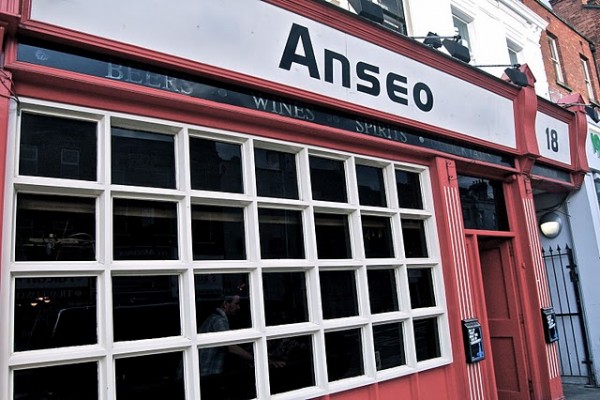 Anseo, on Dublin's Camden Street runs a comedy night every Wednesday, doors 8pm.

Now under the very capable hands of Colm Mc Glinchy and Richie Bree, the club features a mix of new and established comedians.

You can grab tickets online here. It's a lovely, small room and a favourite club of David O'Doherty's to try out new material ahead of his tours.

Find them on Twitter and Instagram.
The Ha'Penny Bridge Inn – Wellington Quay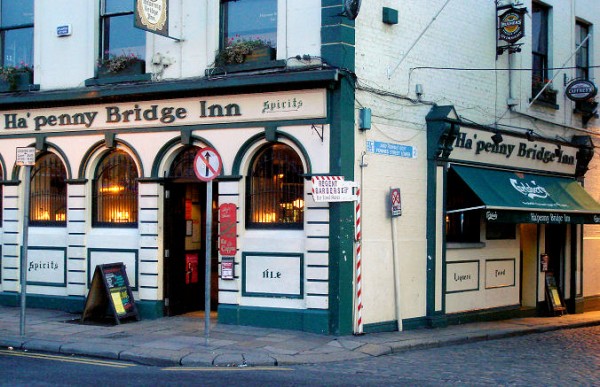 The Ha'Penny Bridge Inn is one of the oldest homes of comedy in Dublin, located in Temple Bar, beside (you'll never guess this…) Dublin's Ha'Penny Bridge.

It currently is running shows on Sundays, Wednesdays and Thursdays, doors at 9pm. Links to tickets and social media profiles can be found here.
The International Bar – Wicklow Street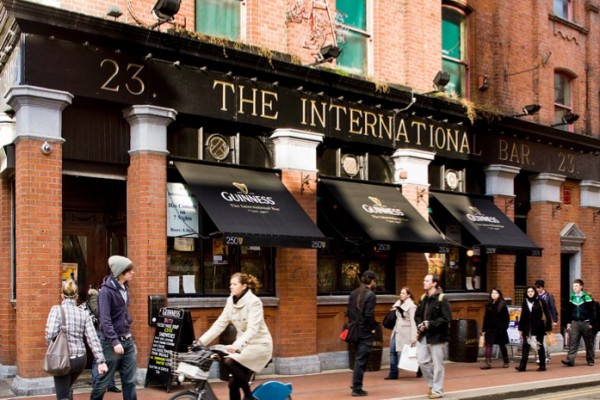 The International Bar is probably the most famous comedy venue in Ireland. It's currently home to 3 different clubs.

Sunday is the Dublin Comedy Improv, Wednesdays are Sharon Manion's Comedy Cellar nights and Thursday nights to Sunday nights, Simon O'Keefe runs The International Comedy Club.

Depending on which night you are going, there are different show times. Check out the clubs ticket pages for exact times and ticket prices for all shows.
 The Laughter Lounge – Eden Quay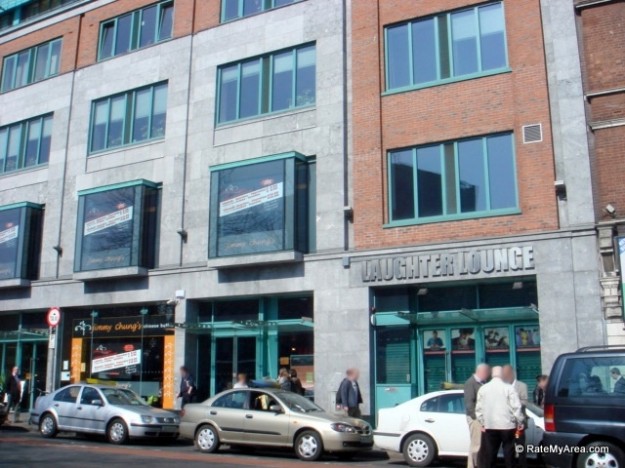 The Laughter Lounge in Dublin runs from Thursday to Saturday. Doors open in the venue from 7pm and the shows kick off at 8:30 sharp.

Always top quality Irish and international acts performing each weekend that it runs. Tickets are a little pricy at €26, but if you join their Facebook page or mailing list, you'll usually get free and discounted tickets from time to time.

You can find out more on The Laughter Lounge's Facebook page or on their website.
Cherry Comedy At Whelan's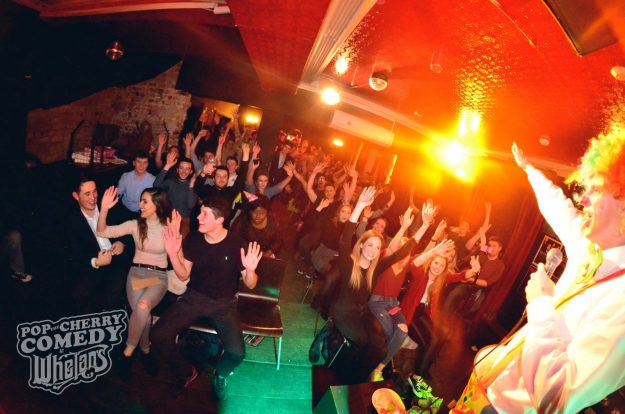 Cherry Comedy at Whelan's has solidified itself as one of the best comedy clubs going in Dublin. Doors open at 8pm and the show kicks off at 8;45. Line ups and ticket info can be found on their website.

Tickets are €7 with a free silent disco on afterwards.

It's in Whelan's on Wexford St, which is purpose built for live entertainment, which really is a huge benefit for stand up comedy. Definitely a club worth checking out and you can find the club on Facebook too.
The Stagg's Head – Dame Court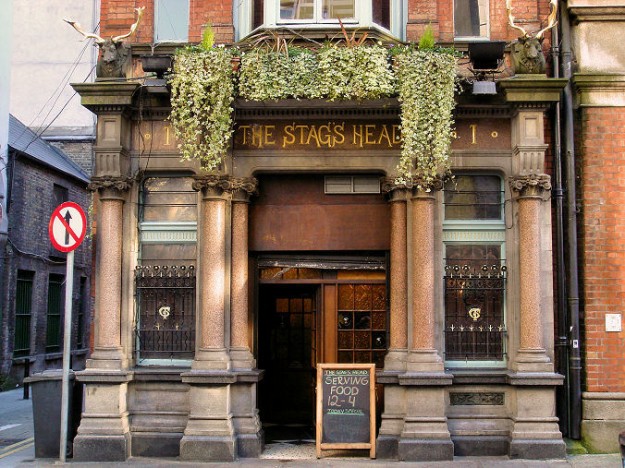 The Comedy Crunch runs downstairs in The Stagg's Head every Sunday and Monday evening. Doors open at 8:15 and the shows are free, but don't worry, you can make a donation at the end of the night if you enjoyed the gig. It's kinda like mass.

They also provide free ice cream for punters and always have a top quality line up. If you want to get a seat, get in early because they are packed most nights.

Check out the Comedy Crunch on Facebook and have a read of the reviews on Trip Advisor too.
The Craic Den Comedy Club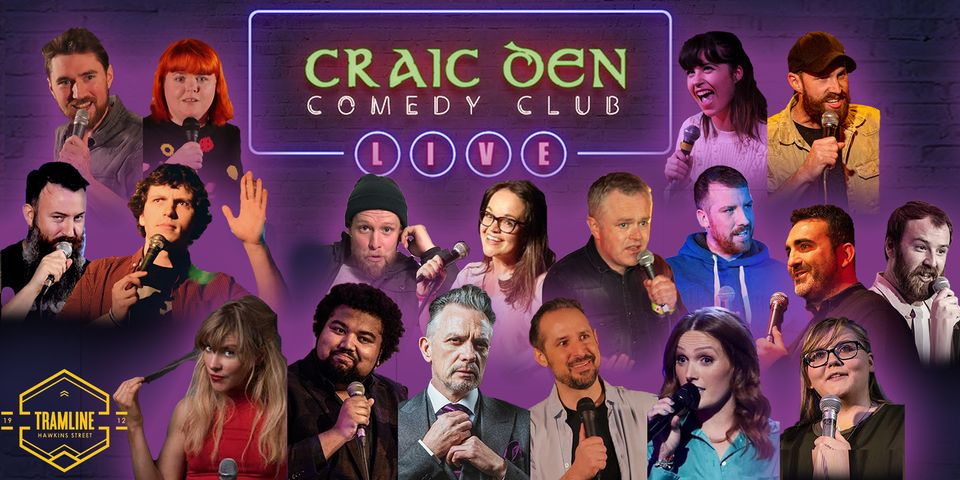 A newer club to hit the scenes, The Craic Den has been making waves in the comedy scene in Dublin, recently filming a series with Virgin Media which aired on Irish national television.

Damian Clark and Eddie Malarkey are the folks in charge and they run 5 shows per week – but in multiple venues. So, depending on the night, you could be going to The Workmans Club or Mulligan and Haines on Dame St.

Keep an eye on their Instagram for the latest show updates and clips.

Hope this list helps. Dublin has some excellent comedy clubs and outstanding comedians and they are always a fantastic night out and great value for money.