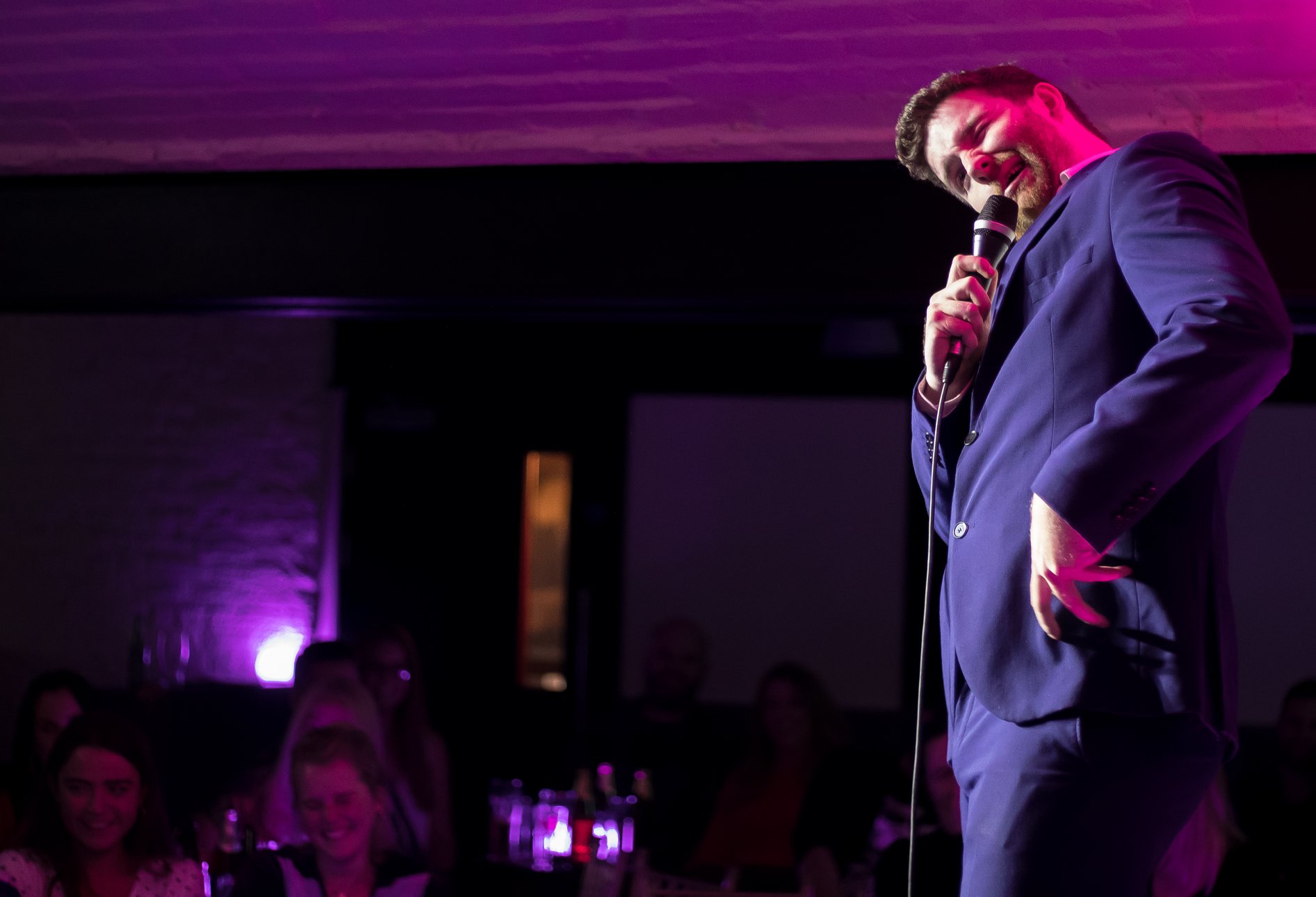 15 Feb

Ross Browne On His Worst Stand Up Gigs Ever

One day I'm going to write the complete guidebook on how to organise and run a horrifically bad gig. In saying that, many people who run gigs or events, strangely know how to do that very effectively already. May not be a bestseller.

Each week on Room 104, we get on comedians to talk about their worst experiences on stage. This week it was the turn of comedian, writer and actor Ross Browne to share his tales of woe. The Cork native has spent many years doing stand up comedy and got his first gig after lying to Tommy Tiernan.

He got his second one thanks to his mother and Des Bishop. (Not what you're thinking.)

You might recognise his face from the RTE show The Fear, or more recently in his appearances in The Young Offenders movie and TV series, but Ross has been gigging for years.


During that time, he's had his fair share of horrible gigs. And something that keeps coming back up when comics talk about bad gigs, is charity gigs.
Charity and Comedy
Charity and comedy can be a very difficult one to get right. It's very hard to get a room full of people laughing if they are constantly thinking about the sick, dying children you're there to raise money for. Tough crowd. A fundraiser for the local GAA club is one thing, but for serious issues surrounding death and mental health, please, do not book a comedian for that gig.
A band to play some sad songs will do perfectly.
Ross has 2 gigs in partifulcar that were woeful for him. And again, many times the gigs are terrible, not because of the comedian, but because of the event, the venue and the deliberate lack of thought that went into booking a comedian for the night.
One was in a pub for Arthur's Day, where no one had any idea there was comedy on. There was no stage. Lads were having pints, watching the football on the TV and playing pool. All of those things got turned off because someone booked Ross for an hour long spot. Literally performing with a mic beside the pool table.
Which had since been covered. Not setting up for a win here.
Ross Browne – My Worst Gig
Anyway, if you want to hear the rest of the interview and the rest of his worst gigs, listen on the link below or get the Room 104 podcast on your usual podcast places.
Other comedians who have shared their horror stories include Ross Noble, Daniel Sloss, Kai Humphries, Karl Spain, Joanne McNally and others. You can get them on the podcast and also here on the site.