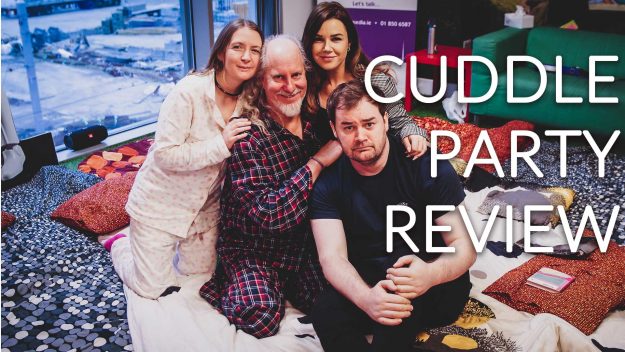 Have you ever wondered what it is like at a cuddle party? No? Fair enough. Did you know they take place all over the world, including on a monthly basis in Ireland? No?
Nor did I. But last week, we finally had our very own cuddle party in FM104, that Saoirse my co-host organised as a xmas present.
And what was it like? Hell. If I'm being brutally honest, I didn't really enjoy any of it, but in fairness that was Saoirse's entire point.
As someone who isn't exactly a fan of affection, cuddles and certainly not hugging other people I don't know that well, having an event organised where the premise is that you spend 2-3 hours cuddling strangers, wasn't all that appealing.