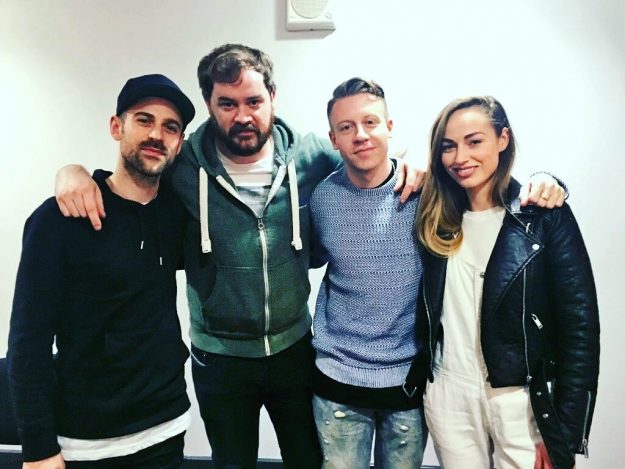 Cormac Moore is an Irish comedian, writer and PPI nominated radio presenter on Spin 1038's breakfast show Fully Charged.
A rising star of the Irish comedy scene, after less than 2 years doing comedy Cormac became a host of one of Dublin's largest breakfast radio shows, Fully Charged.
He is currently touring his brand new stand up comedy show, "Will Work 4 WiFi", which takes a highly entertaining, informative and hilarious look into the dangers of chronic internet usage. 
He has supported huge Irish acts such as David O'Doherty and Jarlath Regan, been a finalist in numerous comedy competitions and has been twice nominated at the PPI radio awards for best newcomer and for his comedy entertainment radio inserts.
Latest Radio Demo
Moore is a skilled comedian and talented MC, who's a regular across the best comedy clubs in Ireland and the UK.
He is also a skilled broadcaster, with a unique range of skills to not only create entertaining viral radio sketches, but can also handle serious content too. 
When not broadcasting or performing, he likes to leave voicemails on TMZ.com's tip line. 
Media
Cormac has been been featured on entertainment.ie, Totally Dublin, Griff FM and had his content from ThePotato.ie featured on some of the biggest Irish sites including TheJournal.ie, Joe.ie, Her.ie and been featured on radio stations including 98FM, FM104, Today Fm, Sunshine 106.8 and Spin 103.8.
Recently The Potato's Love/Hate video was featured on The Late Late Show.